---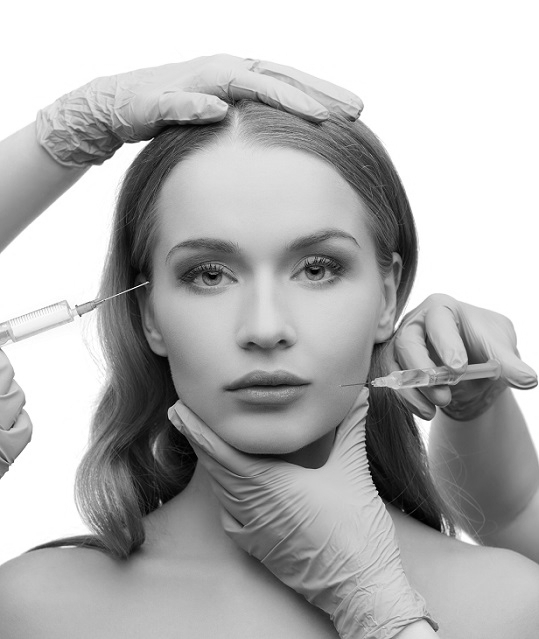 ---
No Surgery.  No knife. No $10,000 investment.  We use liquids to lift, plump, and rejuvenate your face - giving you the look of a facelift, without feeling like you had one.  
Do you find yourself looking in the mirror, pushing up and pulling back the skin on your face?  Are you hesitant to go under the knife and commit to the permanent results of a surgical facelift? The Iconic Liquid Facelift is your solution: it's minimally invasive, reversible, and affordable. 
Whether you are looking for subtle or dramatic results, the Iconic Liquid Facelift can improve the appearance of your eyes, brows, cheeks, temples, facial lines, wrinkles, jowls, chin and lips.  We use a combination of Botox, filler, and an add-ons, such as our very popular Vampire Facial.  
---
What's included in the Iconic Liquid Facelift?
Treatment for fine lines and wrinkles around the eyes and forehead.  The muscles that cause wrinkles are relaxed, giving you a fresher, younger appearance. 
Hyaluronic acid is injected in hollow areas, replacing lost volume, filling deep lines and highlighting facial structure.  The effects can be subtle or dramatic, giving you a more youthful and radiant appearance.  
Recommended Add-ons:  
Microneedles are rolled over your skin to stimulate new collagen, elastin, and blood flow.  The result is rejuvenated skin that you will love. Cosmeceutical serum is applied for an added benefit.  
Vampire Facial
Microneedling procedure stimulating collagen, elastin, and blood flow, ending with an application of your own platelet-rich-plasma. It's packed with growth factors that are energy boosting, hydrating, and collagen and elastin stimulating.  
Outer layers of skin are exfoliated, revealing fresh new skin and a glowing, even-toned complexion.  
Q. How much Botox and Filler is used?
A. Most people start with 5 syringes of filler and 50 units of Botox and the Vampire Facial.  Depending on the condition of your skin and the results you want to achieve, you may want to add an additional 5 syringes to your face, or perhaps the back of your hands.  We can discuss your goals at the time of your consultation.