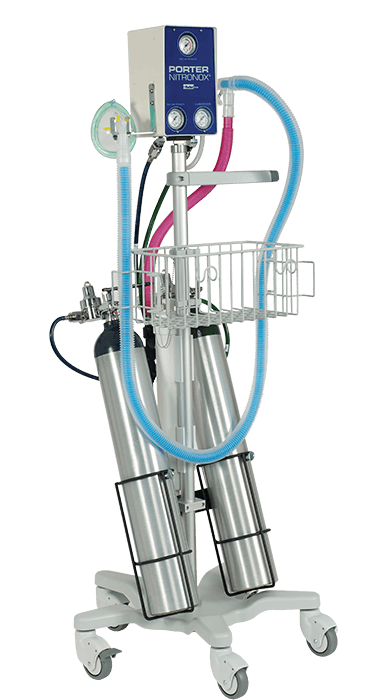 We are excited to announce that we can now offer inhaled nitrous oxide to all of our patients!
Inhaled nitrous oxide (aka ProNox or Nitronox) can be used during any procedure that may cause any level discomfort to our patients at an additional fee. Previously, we only offered our patients topical numbing cream for procedures. The advantage of the nitrous oxide is that you no longer have to sit around for 30 minutes for the numbing cream to take effect.  You simply inhale the nitrous oxide for a few breaths and you will feel the effect in a matter of seconds.  This machine is FDA approved.  It is truly designed with your safety in mind and will only deliver the gas when you inhale it directly from the mouthpiece.  It is what we call a "patient controlled delivery system."
If you are feeling comfortable and are not actively taking a breath from the mouthpiece, then the device does not emit any gas.  You can take as many puffs as you need throughout the duration of the procedure.  The gas is completely eliminated from your system in 8 minutes and it is perfectly safe for you to drive yourself home after the procedure.  Inhaled nitrous oxide delivery systems have been around for decades; their most common place of use is in dental offices, but its applications are truly limitless.  It has been proven so safe and effective that they are now using it during labor and delivery with absolutely no harm to the mother or baby.